IMPORTANT NOTICE: Please respect all views and all perspectives. This wikia is meant for a better understanding of the book, and for a strong, friendly community. Hateful or racial posts against someone or something can and will be removed by Jesus. Thank you for reading this notice; please spread the word, and keep it nice. This Wikia contrains major spoilers, either from the show, or book series, or both, as they are in no way censored.
CAUTION: This wikia contains spoilers from the Incarceron novel.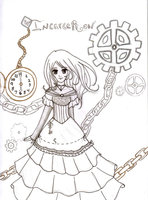 Claudia
is a aristocratic young girl living outside of Incarceron. She is adopted by the
Warden
Of Incarceron. Claudia is blonde and longhaired. She also has blue eyes. Intelligent, sarcastic, cunning, and cold, she shows little regard for Protocol and the formalities that bind her in private, although she adheres to them in public. Generally considered a very clever (although sometimes also very reckless) girl, she felt early on that she was superior to those around her, save for her tutor Jared and the Warden.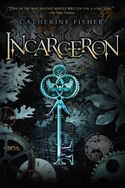 Imagine living in a world that exists as only a prison, one that creates and takes life. Seventeen-year-old Finn is convinced he does not belong in Incarceron, the endless nightmare of a prison. Created hundreds of years ago by the wise council of the Sapienti, Incarceron is unlike any prison ever constructed. Prisoners do not just live in cells but also the world that is Incarceron. According to legend, only one man has ever escaped to the "Outside": the mysterious Sapphique...

Read more...

Loading RSS data...

What did you think of "Sapphique"?
Who Is Your Favorite Character?
Community content is available under
CC-BY-SA
unless otherwise noted.